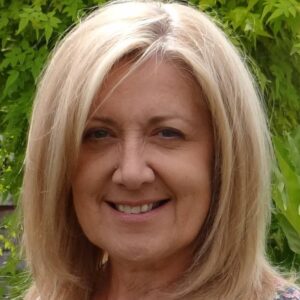 Hi, my name is Suzie Grogan and I am a freelance professional writer and researcher on topics as diverse as social exclusion, social, literary and family history and women's health issues. With many years of experience in research to support public and voluntary sector policy and strategy development,I am now putting my skills to use in researching and writing on issues of importance to me. I  have had many articles published in national magazines.
In 2014,  my book Shell Shocked Britain – the First World War's legacy for Britain's mental health was published by Pen and Sword Books to 5* reviews. In 2017 Death Disease & Dissection – the life of a surgeon-apothecary 1750-1850 was published by Pen and Sword again to great reviews and in 2021 John Keats: Poetry, Life & Landscapes was published for the bicentenary of the poet's death and became a bestseller for my publisher and on Amazon.
I have edited and compiled the book Dandelions and Bad Hair Days – an anthology of prose and poetry written by those who have experienced mental health issues – which was published on 10th October 2012. All profits went to SANE and nominated mental health charities.
I write ghost stories and other fiction, some of which has been published in anthologies.
I am an experienced speaker, giving talks on all my books and I have my own local radio show on 10Radio.org, called 'Talking Books', where I interview other authors and wordsmiths on their work and what inspires them.
I am also a wife and mother of two twenty-somethings who have just about realised how interesting their mother can be if given the chance…
"If you want an engaging and informed speaker, who has sought out and highlighted a little understood, but important aspect of the Great War, I'd recommend Suzie Grogan – and her book is rather good too!"
Simon Wallace, Communities & Social Inclusion Manager – Southend-on-Sea Borough Council
As a doubtful newcomer to social media, I needed help from someone who was friendly and patient as well as knowledgeable. I found exactly what I needed in Suzie. She gently guided me through the mysteries, and even managed to make it enjoyable. I continue to draw on her skills for ongoing support. I thoroughly recommend her, especially for the digitally challenged!
Moira Lake, UKCP Reg. Psychotherapist, Registered Shamanic Healer and Astrologer
Suzie Grogan's well-researched and beautifully written book is a compelling account of the impact of warfare on individuals and the wide-reaching implications for society….
 Angela Buckley, author of 'The Real Sherlock Holmes: the Hidden Story of Jerome Caminada'